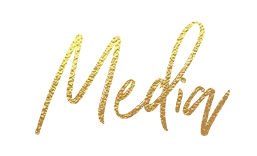 Don't Push It Too Hard by Shana Olmstead on How To Find Balance & Create Space In Your Life for Personal Growth
Spiritual Awakening with Shana Olmstead, LMHC
On this episode Shana Olmstead, LMHC joins host Jamilly Whitfield in a conversation on Spiritual Awakening and Manifestation. 

Synchronicity and Awakening the Soul with Shana Olmstead, LMHC
Shana Olmstead joins A Psychic's Story to talks about how her own spiritual awakening brought her on the path she is on today to help awaken the souls of others. She also shares what synchronicity is and how we can pay attention to signs and anxiety as a messenger.


What Is Forgiveness and Why Is It Important?
The power of forgiveness and why it's crucial to foster forgiveness both towards ourselves and other people.
Read Article


How to tell the difference between an anxiety attack and a panic attack
I am no stranger to anxiety. I don't remember a time in my life that I wasn't visited by the familiar intrusive thoughts of worry and "what-ifs."…
Read Article
Looking for an expert interviewee + speaker for your next podcast, summit, radio/tv show, or other platform?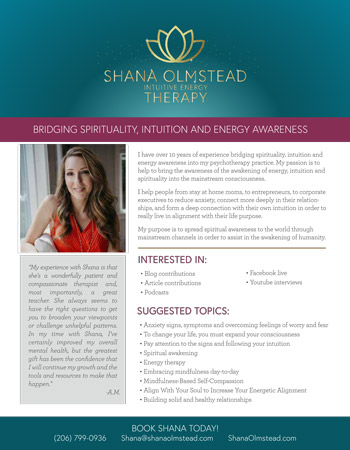 SIGN UP FOR MY NEWSLETTER